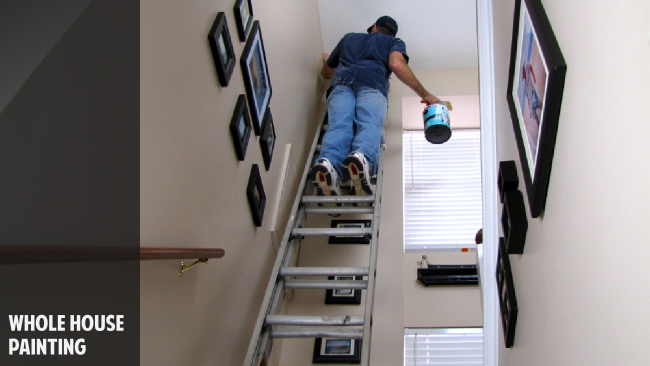 Are you moving into a new house, or just ready for a color change?
Taking on a whole house painting project is a big commitment. Mark has had years of experience helping people function while their house is in the midst of a painting project. He knows how to stage the work so that you can continue with your normal routines.
Free quotes for a few rooms, or your whole house

You can use the quote request form to get a quick price from Mark Duncan. Just tell Mark about your situation and he will get right back to you with a detailed estimate for your project.
Mark has a team of painters to help with the big projects
Mark won't let your large project drag on. He employs a group of guys that he can bring in to get things done so that you are not disrupted for an extended period of time. With Mark's team, you'll get a first rate paint job with the added assurance that Mark is involved in your project on a daily basis.
| | |
| --- | --- |
| Baseboards, Doors & Trim | Stairs and Railings |
| Interior Doors | Walls and Ceilings |