The House Painter of choice in Audubon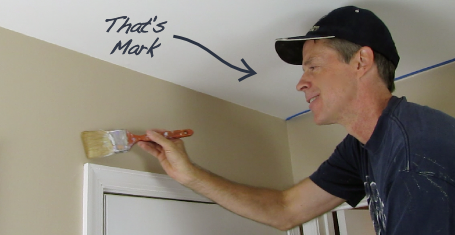 Six Reasons to hire Mark as your Painter
| | |
| --- | --- |
| Great References | Fully Licensed & Insured |
| Local Painting Pro | Hard to beat Prices |
| Reliable & Hassle Free | Always neat & tidy |

You have found the right House Painter in Audubon.
Mark Duncan is a house painting Pro
---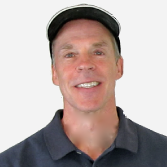 "I want to help you with your Painting project"
Discover why Mark is a trusted Local House Painter
Mark Duncan has painted houses in Audubon for years
| | |
| --- | --- |
| Reliable Painting Service | Professional paints & tools |
| Established Local Company | Business built on Referrals |
| A keen eye for color & details | Five Star Customer reviews |

Mark can update the tired walls in your house.
Call me for a FREE Consultation.
Call today: (610) 674-6555
Proudly serving Audubon and the surrounding areas
| | | |
| --- | --- | --- |
| Audubon House Painter | House Painting in 19403 | Oaks House Painter |
| House Painting in Trooper | Jeffersonville House Painter | House Painting in Eagleville |
| King of Prussia House Painter | House Painter in Audubon | 19403 House Painting |
Amazing credentials for a house painter. His competitors do not even compare.
By starting his career as a school teacher & administrator, Mark has the educational background & the security clearances that are unheard of in the painting industry. Combining a Masters Degree and full FBI security clearances, Mark is an obvious choice for a house painter in Audubon

Plenty of options to suit any House Painting budget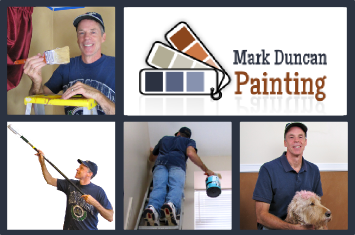 Whether it is just one room, or your whole house, you can count on Mark to provide hard to beat pricing. His free estimates contain a detailed explanation of his work.
Please read Mark's
five star reviews
that have been shared about his house painting business. Make Mark Duncan your painter in Audubon, PA. Call Mark today for a FREE Consultation: (610) 674-6555.
Aug 9, 2017
Mark spent 2 days painting our vaulted ceilings and crown molding. He arrived right on time and worked all day. His work is clean and professional, and he is a genuinely nice person. We couldn't be more pleased with the outcome. If you're looking for an excellent painter who is affordable, Mark is your man.
Jul 15, 2017
We had an awesome experience with Mark Duncan and Company. He was on time did a great job very clean and painted my Cathedral ceiling in less time than I expected.
He did a great job with great prices and I would highly recommend his service!
Jul 15, 2017
Mark Duncan did a great job painting the interior of my home.
He was punctual and very professional neat and completed the job in less time than I expected. He's a very friendly professional man and I would highly recommend his services
Jun 21, 2017
Great job!
We were very pleased with Mark's work and would highly recommend him to others. Our walls were in terrible shape but Mark was able to restore them to normal before painting. He delivered on what he promised and went above and beyond our expectations. We will definitely call him back for our future painting needs.
Jun 17, 2017
Mark has been to our house several times.His work is wonderful.We are so pleased with the painting he has done.Our whole upstairs has been done and every room is beautiful.Mark is neat, punctual, very experienced and has reasonable rates.We are extremely satisfied.Best painter around.Dont hestitate to contact him!